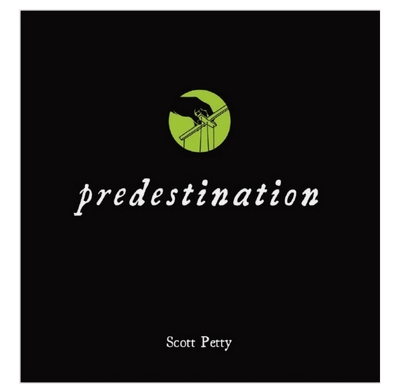 Little Black Book: Predestination
Scott Petty brings his trademark humour and clarity to a topic Christians often get tied in knots about.
Have you ever wondered whether God gave Adam and Eve free will? Or what 'free will' even means? Have you ever wondered whether God influences us to make the decisions we make day to day? And if he does, how exactly he does it? Have you ever wanted to know what the Bible means when it says some are chosen or predestined? Is that good news or bad news for us?
If you have been a Christian for any length of time, you have probably wondered about these questions. In this Little Black Book on predestination, Scott Petty brings his trademark humour and clarity to a topic Christians often get tied in knots about.
Contents
Introduction
Chapter 1: The super-involved God
Chapter 2: Chosen by God
Chapter 3: God's choice and my freedom
Chapter 4: But that's not fair!
Chapter 5: Q&A
Endnotes
Specification
| | |
| --- | --- |
| Age range: | 14 - 21 |
| Contributors | Scott Petty |
| ISBN | 9781921441714 |
| Format | Paperback |
| First published | June 2010 |
| Dimensions | 147mm x 150mm x 7mm |
| Print size | 10pt |
| Language | English |
| Pages | 86 |
| Publisher | Matthias Media |
Other information
About Little Black Books
A new series of books that get straight to the point on the topics that Christians always have questions about. Not too big, not too fancy, and not at all boring. LBBs are ideal for young Christians (ages 14-20+), but speak biblical truths applicable to any age range.
"Accurate in content, excellent in presentation"
I am the pastor of a church and have been involved in teenage youth work for some 35 years. This is the best book I have read in that time for communicating the truth's of God's sovereignty and man's accountability to teenage readers. Indeed I will certainly be recommending it not only to the teenagers in the church but also to many who are considerably older!
Excellent book.
"Excellent; engaging, persuasive & truth-loving!"
A brilliant read setting out really clearly the importance of God's sovereignty and how it matters when it comes to our own salvation. Really well written; Petty deserves compliments for being unashamed and winsome in the way he tackles real issues (evangelism, prayer, assurance). His style of honesty, humour and Australian guts puts him in your good books quickly.

This would be a great read for anyone 16+, and I'd happily give it to someone wanting to get thinking about this doctrine (or any of the pastoral issues that are involved with it) in their twenties and thirties without feeling like it was 'dumbing down'.

Also the LBBs are packaged in a way that makes you want to pick it up and read without feeling its going to be out of touch and dull. And very well-priced at £3, I look forward to reading his others.