Gospel Truths Ebook - Half Price until Midday Thursday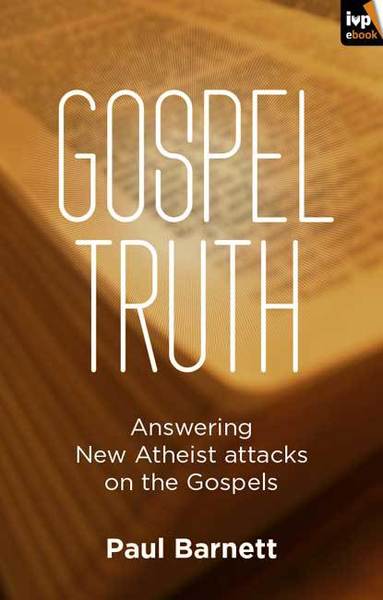 You don't need me to tell or remind you I'm sure of the challenges and attacks that the Christian faith finds itself faced with right now.
The secular world chooses to demean and diminish Christianity, to marginalise it and undermine it's place in our world.
The spread of atheism and vocal nature of New Atheists who look to disprove God and undermine the credibility of the Gospels has heightened the pressure under which we Christians find ourselves.
So how do we counter the desire and instincts of a large number of non-Christians to destroy the validity of the Gospels and therefore the credibility of Jesus and God himself. In Gospel Truth, Paul Barnet looks at the main issues and questions we are challenged with and offers in response historical and reasoned arguments to help us all deal with this onslaught and those around us who seek to question what we believe and the foundations on which our faith is built.
Read more and get the book for just £4.95 until midday on Monday. Use code gte0814 at the checkout.