Christmas will be different. Use it to teach children familiar truths.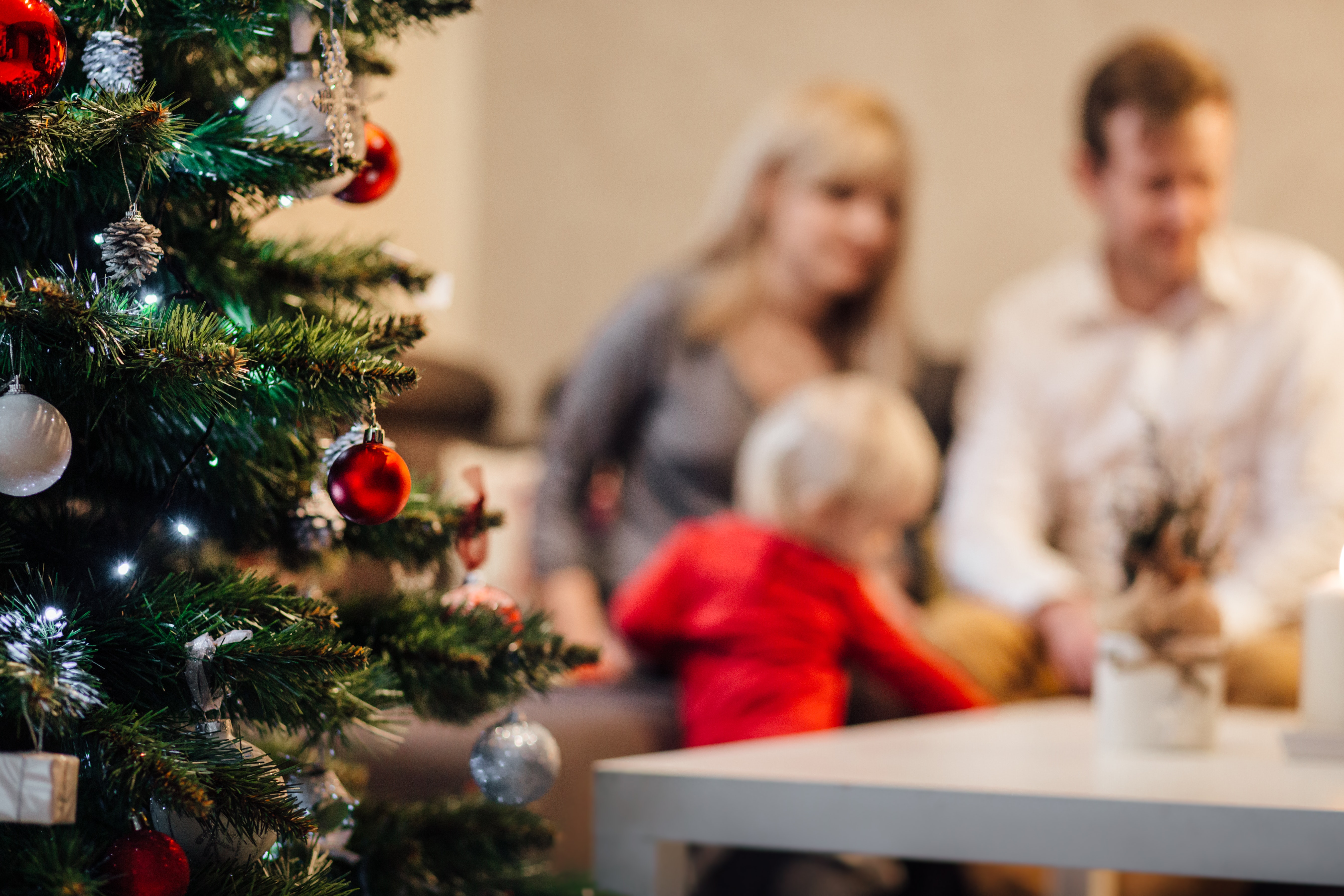 "What are you doing for Christmas?"
Back in August, when the annual conversation-cum-negotiation around our families' Christmas plans began, the assumption behind that question already seemed unwise. Scroll forward a few months and it's now clear that it will be an unusual Christmas season, to say the least.
There's a Lion in My Nativity!
£4.99
£3.39
Fun rhyming story of a Christmas nativity play that will teach children ages 4-7 profound truths about Jesus.
We're unlikely to be able to gather in large family groups or to invite friends to carol services. What will working from home do to our witness? How will social distancing affect seasonal cheer?
Yes, December is going to be strange. But while the events of our Christmas celebration might be different, the events we celebrate are unchanged. The good news of Christ's incarnation is unaffected and can go on being proclaimed and celebrated.
Fixing our eyes on eternal certainty
So, this Christmas, whatever it looks like, let's use both the familiarity of the traditions we can maintain and the strangeness of the current time to teach our children. Both can remind them of the timeless wonders of the gospel and the unchanging character of our Saviour. And through both we can encourage them to marvel for the first time at some truths about our Lord Jesus they may not yet have encountered.
Using the familiar:
Music can still happen, so let's sing Christ's praises! This year, gather round an instrument or a playlist and enjoy songs with your children. As a family, why not tell the Christmas story or set verses of Scripture to familiar Christmas tunes?
Gifts might be second-hand or home-made. They might be promises of service rather than tangible items, but we can still enjoy gift-giving. As we do, let's talk to our kids about the King who came to give not take, who is a gift himself from the Father, who gave himself at the cross, who sent the gift of his Holy Spirit and who guarantees us the gift of eternal life.
We will still eat! It may not be a festive feast with friends and family, but sitting down together as family over a meal gives us all sorts of ways to talk about Christ and the big Bible story – Passover, meals Jesus attended, the last Supper, Peter's breakfast on the shore, the banquet of the lamb. As you enjoy meals with your children this Christmas season, why not say, "Let me tell you about a meal that the people of Israel celebrated/that Jesus spent with his friends/that we will enjoy one day…"?
Using what is strange:
If our children are struck by the difference of the Christmas season this year, let's take the opportunity to speak of the God who does not change, who is never taken by surprise, who is in sovereign control and who acts in surprising ways through surprising circumstances. Consider together God's sovereign control in the Christmas story – all the Old Testament promises fulfilled as God directs everyone to the right place at the right time. Notice all the surprises of the Christmas story – the announcement to Mary, Jesus' humble birth to a humble family, his first visitors, the Magis' gifts…
If it is a Christmas of not seeing loved ones, of loneliness or disappointment, we can use our experience of those emotions to help get inside the Christmas story: how would you have felt if you had been Mary or Joseph, away from home and family? How did God look after them? How does it make you feel that Jesus was willing to leave his home in heaven to come to earth for our sake?
If venue problems or local lockdowns mean we can't gather in person as a church this December, let's use the opportunity to get creative about our at-home Christmas celebrations, perhaps even establishing lasting traditions! Make Scripture decorations with your children. Inaugurate your own family Christingle celebration for your kids and invite others over Zoom. Spend time as a family recording and sending round a Christmas greeting that speaks of the One we celebrate. Look for ways to serve together to be a blessing in your neighbourhood.
Using the strange among the familiar could be a powerful teaching tool this Christmas.
And though I can't claim to have planned it, if you're looking for a way into talking about some of these ideas with your children, the unexpected amongst the familiar is at the heart of my new children's book There's a Lion in my Nativity. It's a rhyming story about children performing a familiar Christmas play in which incongruous props and characters steal the show, each one highlighting some aspect of Christ's identity or mission. And this year it's unintentionally but especially relevant: sometimes the jolt of the strange can take our eyes off the Christmas trappings and focus them on Christ.
However we do it, this Christmas, as much of what is familiar might be lost or limited, let's keep praising the Lord Jesus and pointing our children to him.
Lizzie Laferton is the author of There's a Lion in My Nativity! This rhyming book with warm, quirky illustrations teaches children profound truths about Jesus. It makes a beautiful Christmas gift for children who are 4-7 years old.