Is submission sexist?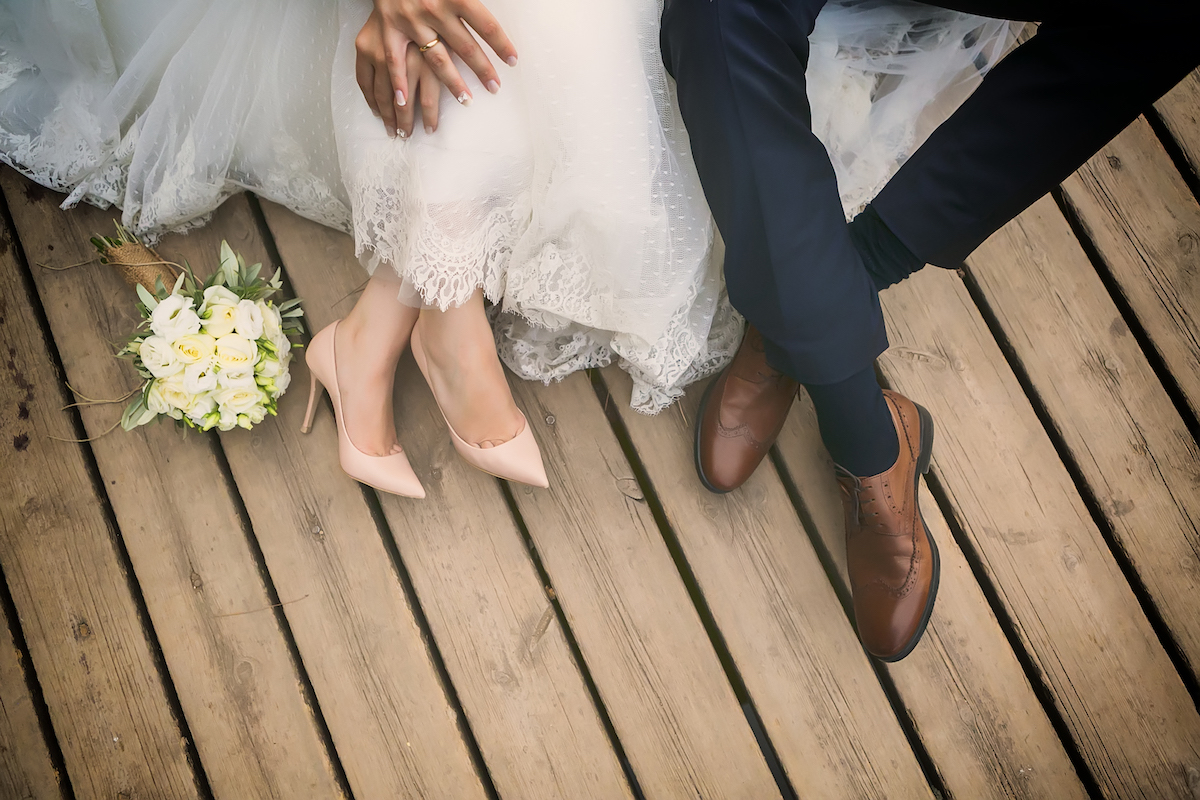 Must women aspire to nothing more than a doormat existence, just raising kids with no hope of achieving a career outside of the home and having no opinions of their own?
Consider the following report offered as fact by one woman who calls the teaching of headship and submission "baptized abuse" and "toxic theology":
"Biblical womanhood, headship, and male authority teaches women that they have no right to choose... well... any- thing. A trip to the mall is up to their husband, if he decides it's his business. If he determines that she needs to stay at home and homeschool her kids instead of teaching grad school with her Ph.D., then there is no discussion. She gets no say in the matter. If he decides that he wants to have sex, then her headache is of no consequence. If he decides that she needs to be thinner, then she goes on a diet. If he decides that she needs to wear makeup, then she goes to Sephora. None of this is considered abuse. It's considered the husband's God-given authority ...
"Complementarianism means married women have no choice over their lives at all."
If this writer's description of biblical headship and submission were accurate, I would agree with her conclusion! Certainly there have been and are some who have contributed to this description by their actions and abuse. But you won't find anything like this description in the pages of Scripture.
The Bible doesn't give us assembly instructions
One of the beauties of Scripture's instructions is that they don't prescribe practical details of headship and submission. This is troubling to those who want the Bible to give precise rules for everything. It doesn't. And I'm glad it doesn't. We shouldn't try to make it do so. Scripture has a few words specifically for wives, and a few for husbands, and it has thousands for every believer. This is why women (and men) need to focus first and foremost on knowing Christ. Women (and men) need to study and teach and live on the whole Scriptures. Then it will follow more naturally for a wife to submit to her husband as to the Lord. It will follow more naturally for a husband to love his wife with Christ-like love. Our relationship with the Lord Jesus Christ is primary and flows into every other relationship. That's the point.
How does a wife pursue biblical submission to her husband as to the Lord?
A friend of mine says that if we're supposed to look like the church in relation to Christ, it's a good idea to check and see how the church is called to relate to him. Earlier in Ephesians 5, for example, Paul tells the church at Ephesus to "find out what pleases the Lord" (v 10), and to "understand what the Lord's will is" (v 17).
Thinking about those commands in the earlier verses helps me understand submission in the later ones. Those commands don't specify certain actions, but they commend a heart attitude that seeks to understand and to please. Such an attitude means respecting my husband's will and sometimes bending my own will in response. It means taking time to listen to my husband talk. It means considering how to be the most suitable helper for the one God has given to me to help. Some husbands might like help packing their suitcases (mine doesn't); some like help talking through teaching preparation (mine does). Submission is something that happens deep inside, by God's grace. It doesn't have anything to do with owning or expressing opinions (sometimes different from my husband's); being a strong, thoughtful woman; or doing and deciding a whole lot of things by myself. It might have to do with learning about something or someone I would not otherwise be interested in. It might mean being willing to move to a place where I might not choose to live.
Our circumstances are unique but our calling is the same
Depending on the unique factors in each marriage, one wife's help will look very different from another's. Even in various contexts, however, what will be similar is the heart attitude of respect that a submissive wife has for her husband and that flavors a home with a distinct and beautiful harmony.
Should God grant children, a wife is called to make a priority of loving and nurturing them, under her husband's leadership. Titus 2 tells us that older women are to "urge the younger women to love their husbands and children, to be self-controlled and pure, to be busy at home, to be kind, and to be subject to their husbands, so that no one will malign the word of God" (2 v 4-5). The priority of a woman's family is clear here. The call to godly character and hard work is also clear, including work at home but certainly not excluding work outside the home.
A living picture of Christ and his church
Wives live out these truths of Christ in all sorts of ways— ways that squash the stereotypes of submission. I once published an article on The Gospel Coalition website that included the voices of married women committed to the Bible's teaching on headship and submission. These were strong, gifted, active, godly women. They were bearing witness to the ways in which their husbands lovingly encouraged and supported them in developing their gifts. Good examples abound in the church; these stories need to be told. But many of the comments entered on the blog were skeptical, saying in effect, "Come on—this can't be real! We know that wives who submit to their husbands can't really live such full, rich lives!" But it was, and is, real. Wives committed to these biblical teachings know a fullness we can't measure, because they are living out a reality much greater than their own marriage; they are a living picture of Christ and his church.
This is an extract from Kathleen Nielson's Women and God, a warm, conversational, sympathetic book which asks the hard questions on this most emotive subject, showing how truth can not just be believed, but enjoyed.