Is God Really in Control? - 40% off!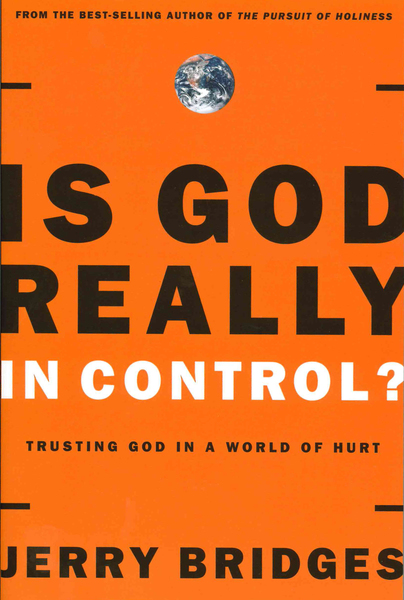 Once again in recent weeks the world has come under attack.
The barbaric and very public execution of innocent men has already been well documented. Even more disturbing are the stories of the murdering of Christian children in front of their families - barbaric acts aimed at undermining the Christian community.
All people (Christians and non-Christians alike) will no doubt be asking: Where is God in all of this? Is God really in control? How can things like this be allowed to happen?
Best selling author Jerry Bridges helps us wrestle with those questions under the focus of the Bible in his book, Is God Really in Control?
Delve in to God's own word and hear what he has to say about his real power and love for us even through disappointments, tragedies and terrorist outrages. Maybe a read of Exodus chapters 5 to 7 might help too - where God restates his plans and shows Pharaoh that no one is more powerful or above God himself.
Is God Really in Control? is on offer until midday on Monday for just £5.39 (40% off). Just order using code control1014 at the checkout.