Keep The Faith by Martin Ayers - 40% off!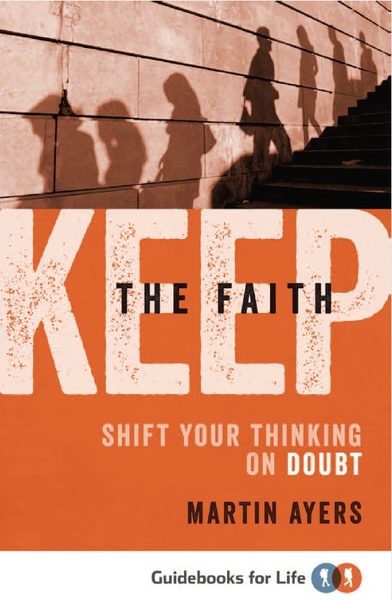 We live in a world where Christianity is being marginalised more and more and fewer and fewer people have any intention of going to Church. Indeed many people these days only ever use Christ's name as a swear word. A few vocal atheists are keen to sow doubts about the existence of God in the minds of believers. And how many of us have been drawn into that arena of self questioning? I know I've been there.
It can also seem like many other Christians are full of faith and never struggle with doubt - making it hard for those of us who do admit to it. Doubt is not exactly a cheery subject, but reading Martin Ayers' book, Keep the Faith, left me cheered. God is surely ruler of all and his sovereignty is never in question.
Martin wants us to think differently about our doubts and doubts about the Christian faith in particular. Drawing from John's Gospel and the letter to the Romans, he gets us to see that no-one has neutral thoughts about Jesus and the truth of Christianity. We're either drawn to Jesus or we're trying to suppress the truth of the Gospel. Christians shouldn't be surprised then that so few people believe in the good news about Christ, and we shouldn't be afraid to address our doubts head-on. From there Martin goes on to offer great wisdom on what to do when we're suffering from doubt.
It's a short, accessible read, and one that will certainly lift the heart in praise to God for saving you through Jesus. Get it HERE at 40% off!