Hearing the Spirit - just £5!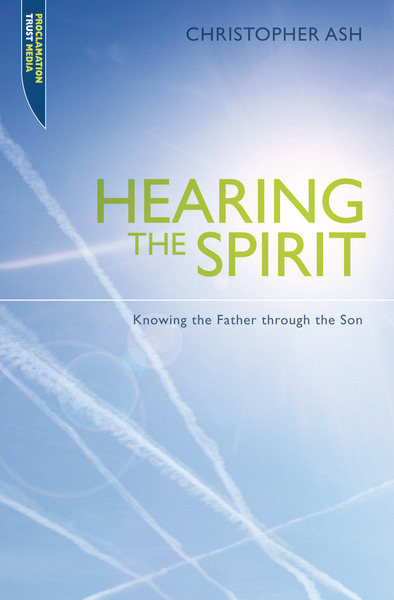 Some people, both Christian and as well as non-Christian, find it easy to understand God and Jesus, but struggle to understand quite how and where the Holy Spirit fits into the picture. Who exactly is he? And how does he work in our lives?
The Bible tells us that we need to be led by the Holy Spirit (see for example Romans 8:12-14 and Galatians 5:16-25). Therefore, it must be possible for every one of us to hear and discern the promptings and guidance of the Holy Spirit within us! So that should mean that we can hear the voice of God. But if God were to speak out loud to us all the time so that we know it is God speaking to us, then we wouldn't need faith to hear him. On the other hand, if God speaks so softly to us that we need to get into the habit of listening closely to the Holy Spirit and drawing closer to God in order to hear him better, then there is a lot of faith involved, and it requires cultivating a deeper, more personal, more intimate relationship with the Lord and being guided by his Spirit. But where does the Spirit fit in and how can he help us? And how does the Spirit relate to the Bible?
This book is for those who are 'thirsty for a deeper experience of the Spirit of God'. There is much confusion about how Jesus relates to the Holy Spirit, how Jesus the Eternal Word relates to the Bible. People say, 'You have too much Bible and not enough of the Spirit' or "It's all very well talking about the Spirit but where's the Bible?" Whatever our background, we tend to fall back on untested prejudices or worry about unexamined doubts. This careful biblical argument, drawing mainly from John's gospel, helps us to see the answers to these questions in a firmly Trinitarian understanding. Hearing the Spirit is the way we know the Father. By asking where the Bible fits in this process, this helps us listen more deeply to the words of God.
Read more and get it HERE for just £5 until midnight Sunday - quote code hts0714 at the checkout.