Encounters with Jesus just £8.99 until midday on Monday!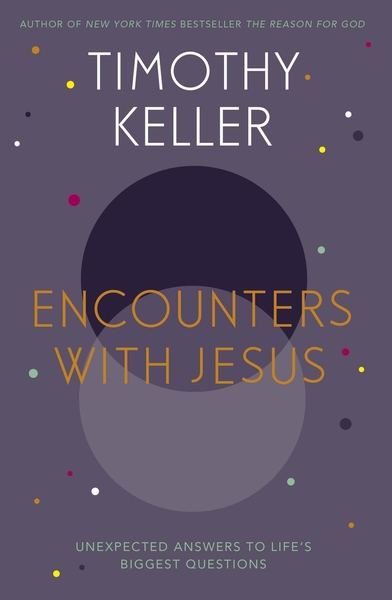 In this post-Easter period, it seems appropriate to reflect on just how many people Jesus came in to contact with after his resurrection. Whether on that Easter morning at the tomb or the encounter on the road to Emmaus or one of the many appearance to his disciples, Jesus touched people's lives in a major way. Of course, he did this too before his death.
In Encounters with Jesus, Tim Keller features ten conversations from John's Gospel that show how Jesus changed the lives of every person he met. Those conversations confronted common doubts and questions like "who am I?"' "why am I here?", "what do I believe?" and "what is my purpose in life?" Keller believes the biblical answers from those "powerful" encounters with Christ long ago contain invaluable lessons for us today.
Each of the ten chapters includes the meeting, dialogue and transformative change that occurred, whether in a skeptical student, a religious insider or an outcast. His encounter with Satan, the great enemy in chapter six, reaffirms our need to rely "not only on the Word of the Lord, but also on the Lord of the Word."
Because Jesus Christ is more than an example, more than a teacher, more than a model, HE came as "Savior—to be the answer—to do for us what we could not hope to do on our own." Keller believes a personal encounter with Jesus is the only answer to all of life's questions.
Read more HERE and get the book for just £8.99 until midday on Monday. Use the code ewj0414 at the checkout.