Eternity changes everything - £2.50 until midday Monday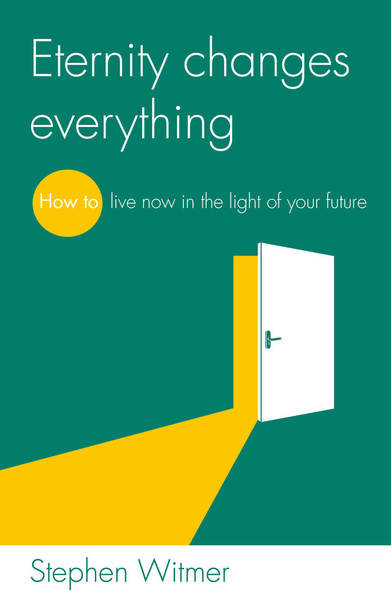 How much time do you spend worrying what the future holds? The look of the future often affects how we feel currently. A bright future helps us feel content whereas an uncertain future can bring the opposite feelings.
If you are worried about your future… if you can't quite see how the future is going to make a difference to the here and now … or if you simply want to get more excited about where you will spend eternity ... then have a read of Stephen Witmer's, Eternity Changes Everything.
In this book, Witmer lifts up our eyes to see beyond the "now" that presses in on us to what is eternal. More than that, he lifts up our eyes to see the eternal God in the magnificence of his redeeming purposes. What encouragement this brings to the spiritually weary and what challenge it brings to those tempted to fall sleep amid the buzz and plenty of our modern world! This treatment of deep, biblical themes is fresh, pastoral and stimulating.
Read more and get the book HERE for just £2.50 until midday on Monday. Use code hece0414 at the checkout.