Bible Doctrine
Essential teachings of the Christian faith
This classic textbook contains key themes from Systematic Theology now abridged for a more accessible read.
In this book, Wayne Grudem clearly defines each doctrine under consideration and gives a thorough exposition of its basis in Scripture. The whole range of doctrine is discussed, from the character of God to the gifts of the Holy Spirit, from the nature of final judgment to the roles of men and women.
Here is systematic theology that is biblical, warm-hearted and pastoral. On page after page Wayne Grudem demonstrates the importance of doctrine both for the spiritual health of the individual and for the well-being of the church at large.
Abridged from the author's best-selling Systematic Theology.
Contents
Abbreviations
Preface
1. Introduction to Systematic Theology
What is systematic theology? Why should Christians study it? How should we study it?
Part I: The Doctrine of the Word of God
2. The authority and Inerrancy of the Bible
How do we know that the Bible is God's Word? Are there any errors in the Bible?
3. The Clarity, Necessity, and Sufficiency of the Bible
Can only Bible scholars understand the Bible? For what purposes is the Bible necessary? Is the Bible enough for knowing what God wants us to think or do?
Part II: The Doctrine of God
4. The Character of God: "Incommunicable" Attributes
How do we know that God exists? Can we really know God? How is God different from us?
5. The "Communicable" Attributes of God
How is God like us?
6. The Trinity
How can God be three persons, yet one God?
7. Creation
Why, how, and when did God create the universe?
8. God's Providence
What is the extent of God's control over creation? If God controls all things, how can our actions have real meaning?
9. Prayer
Why does God want us to pray? How can we pray effectively?
10. Angels, Satan, and Demons
What are angels? Why did God create them? How should Christians think of Satan and demons today?
Part III: The Doctrine of Man
11. The Creation of Man
Why did God create us? How did God make us like himself? What does Scripture mean by "soul" and "spirit"?
12. Man as Male and Female
Why did God create two sexes? Can men and women be equal and yet have different roles?
13. Sin
What is sin? Where did it come from? Do we inherit a sinful nature from Adam?
Part IV: The Doctrine of Christ
14. The Person of Christ
How is Jesus fully God and fully man, yet one person?
15. The Atonement
Was it necessary for Christ to die? What really happened in the atonement? Did Christ descend into hell?
16. Resurrection and Ascension
What was Christ's resurrection body like? What is its significance for us? What happened to Christ when he ascended into heaven?
Part V: The Doctrine of the Application of Redemption
17. Common Grace
What are the undeserved blessings that God gives to all people, both believers and unbelievers?
18. Election
When and why did God choose us? Are some not chosen?
19. The Gospel Call
What is the Gospel message? How does it become effective?
20 Regeneration
What does it mean to be born again?
21. Conversion (Faith and Repentance)
What is true repentance? What is saving faith? Can people accept Jesus as Saviour and not as Lord?
22. Justification and Adoption
How and when do we gain right legal standing before God? What are the benefits of being a member of God's family?
23. Sanctification (Growth in Likeness to Christ)
How do we grow in Christian maturity? What are the blessings of Christian growth?
24. The Perseverance of the Saints (Remaining a Christian)
Can true Christians lose their salvation? How can we know if we are truly born again?
25. Death, the Intermediate State, and Glorification
What is the purpose of death in the Christian life? What happens to our bodies and souls when we die? When will we receive resurrection bodies? What will they be like?
Part VI: The Doctrine of the Church
26. The Nature of the Church
How can we recognize the true church? What are the purposes of the church? What makes a church more or less pleasing to God?
27. Baptism
Who should be baptized? How should it be done? What does it mean?
28. The Lord's Supper
What is the meaning of the Lord's Supper? How should it be observed?
29. Gifts of the Holy Spirit (I): General Questions
What are spiritual gifts? How many are there? Have some gifts ceased? How do we seek and use spiritual gifts?
30. Gifts of the Holy Spirit (II): Specific Gifts
How should we understand and use specific spiritual gifts?
Part VII: The Doctrine of the Future
31. The Return of Christ: When and How?
When and how will Christ return? Could he come back at any hour?
32. The Millennium
What is the millennium? When does it occur? Will Christians go through the great tribulation?
33. The Final Judgment and Eternal Punishment
Who will be judged? What is hell?
34. The New Heavens and New Earth
What is heaven? Is it a place? How will the earth be renewed? What will it be like to live in the new heavens and new earth?
Appendix 1: Historic Confessions of faith
Appendix 2: Glossary
Appendix 3: Annotated Bibliography of Evangelical Systematic Theologies
Author Index
Subject Index
Specification
| | |
| --- | --- |
| Contributors | Wayne Grudem |
| ISBN | 9781844742813 |
| Format | Hardback |
| First published | August 2007 |
| Dimensions | 160mm x 240mm x 45mm |
| Print size | 10pt |
| Language | English |
| Pages | 523 |
| Publisher | IVP |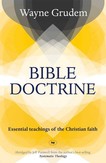 J I Packer
The full version of Wayne Grudem's Systematic Theology has already won its way, and a wider public will surely benefit from it in its shorter form.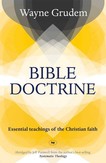 Gerald Bray
An essential guide to the substance of evangelical belief, this book should be read by every student and preacher of God's word.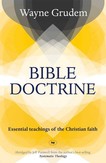 Nigel Cameron
I am delighted that Wayne Grudem's work is now available in a more accessible form.