Awesome on the Inside - Bible Study
7 Bible studies for small groups
Seven Bible studies to help teenagers express what they feel, and find out the truth from God's word.
These seven Bible studies are ideal for small groups. Teenagers will find it easy to express what they're really feeling, and then find out the truth about themselves from God's Word.
In a culture where 'image is everything', the Bible has a liberating message for young people. These seven Bible studies dig down to the heart of the matter: how God wants to change us from the inside out. Each carefully crafted session will help teenagers express their own feelings, and discover the truth about themselves, from God's Word.
The down-to-earth but deeply challenging Bible studies work alongside the book, Awesome on the Inside, written by best-selling author Tim Hawkins. The studies include leaders' notes, hints and tips.
Contents
Section 1 - A Heart that is Powerful
Section 2 - A Heart that is Prayerful
Section 3 - A Heart that is Passionate
Section 4 - A Heart that is Pure
Section 5 - A Heart that is Positive
Section 6 - A Heart that is Pumping!
Extras
Specification
| | |
| --- | --- |
| Age range: | 13 - 18 |
| Author | Tim Hawkins |
| ISBN | 9780958184335 |
| Format | Saddle stitch |
| First published | 2007 |
| Dimensions | 149mm x 210mm x 3.6mm |
| Language | English |
| Pages | 48 |
| No. of studies | 7 |
| Publisher | The Good Book Company |
Other information
Find out what others are saying about 'Awesome on the Inside' here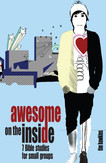 "Amazing!"
This book helped me see the right and wrongs through life and how to stay in the right path. I started reading this when i was about 11 and still read it now 4 years later over and over. It is a really good read for all teenagers and young adults. I feel AWESOME ON THE INSIDE :)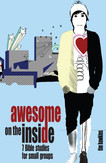 "good material"
good material which sparked lots of discussion. A bit hard going for the less academic ones who dislike anything that reminds them of school though. Need to read the accompyaning book with it when preparing group times.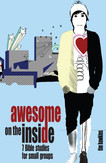 "A good guide"
I great study guide to go alongside the book. The young people at Church are enjoying it. Gets some good discussions going!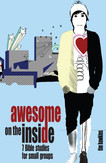 "a accessible but challenging study"
A great Bible study series, which really challenges the young people to live for Jesus in a whole hearted way. Our youth loved the layout and accessible magazine type questions. I found the studies a little long for our hour long session and some of the questions and phrases had to be explained a bit more to our younger teens, for example what does 'wholehearted' mean. However, it was great to stretch the young people and see them challenged and growing in their understanding of the gospel and Christian living. They now want to read the book, so it can't be bad!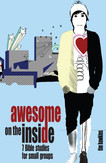 "Good challenging study material...."
We're studying Awesome On The Inside with our older youth and are finding it working really well - there's lots of resource to choose from and have a good balance between 'study' and 'practical'. I find Tim Hawkins' literature really good to work with.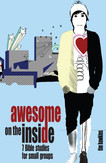 "Good"
Easy and simple reading for young teenagers.