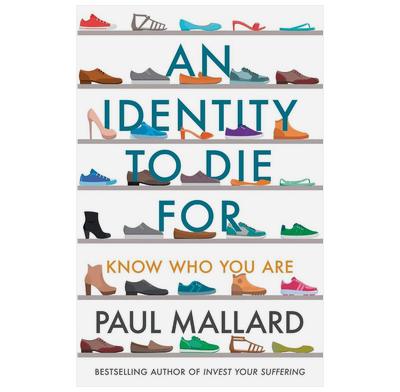 An Identity to Die For
Know Who You Are
Answering a deep and universal human cry today: who am I and do I really matter?
Who am I and do I really matter? This is a heartfelt cry today, articulated in different ways, often even among those who claim to be Christians.
Paul Mallard shows us what the Bible teaches us about our identity as human beings and, more specifically, as Christians. We look at our relationship with God, with the church, with our family and in the workplace. The starting point is the NT book of Ephesians, which is far more relevant today than we might think.
The author brings us right into the heart of his family, explaining how Abe, his young grandson, in spite of severe disability from birth, was made by a loving and kind Creator, with unique value and immeasurable dignity. In fact, our dignity as humans stems from the fact that God has created us in his image - how amazing is that!
This is a book which will orientate and reassure us, offering genuine confidence. But it will also move our hearts to praise God for investing such value in human beings like us, and for sending his Son, Jesus, so that we could have freedom from sin and enjoy the status of sons and daughters.
Contents
Preface
1 Who am I?
2 Unbelievably blessed
3 Undeservedly rescued
4 Unimaginably transformed
5 Every barrier is down
6 Every person is needed
7 Everyone worships something
8 Against the flow
9 The home - men and women
10 Fight for who you are
11 People of hope
12 More loved than you can imagine
Specification
| | |
| --- | --- |
| Author | Paul Mallard |
| ISBN | 9781783599387 |
| Format | Paperback |
| First published | February 2020 |
| Dimensions | 138mm x 216mm x 14mm |
| Language | English |
| Pages | 192 |
| Publisher | IVP |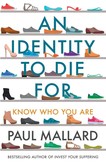 Ellie Cook
UCCF Staff Worker with Durham Inter-Collegiate Christian Union
In this excellent and engaging book, Paul leads his reader through Ephesians to explore important issues of identity, and to offer a beautiful and moving presentation of the gospel, as the truth that both saves us and shapes our lives as believers.
The mixture of stories from family life, ministry and university days, along with the way that he carefully unpacks Scripture, and concludes each chapter with a set of questions for consideration and reflection, makes for a really interesting, encouraging and practical read that is sure to be exceptionally helpful in a culture so concerned and confused with questions of identity and meaning.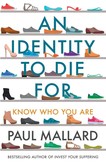 Richard Cunningham
Paul Mallard's rich and timely book addresses our deepest questions of identity. With theological depth and a pastor's heart, Paul paints a vivid picture of the God who loves us as his children in Christ, and who is restoring us to the glory for which we were made. The book brims with hope and confidence, and fills the reader with a sense of the immeasurable worth of being in Christ. It deserves to be read by Christians of all ages.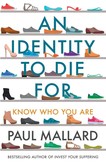 Geoff Thomas
Everything that Paul Mallard writes is lucid, interesting and relevant to the reader. He has the rare gift of speaking with authority in a fascinating way, and so 'the common people hear him gladly.' They can also read him gladly too. In this book he answers the question as to who we are. What is man? Is there a purpose in life? Huge questions, and they are answered with Paul Mallard's characteristic clarity. We need to read these wise words.