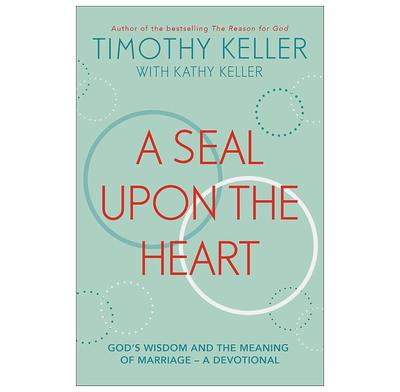 A Seal Upon the Heart
God's Wisdom and the Meaning of Marriage: a Devotional
Pastor and New York Times bestselling author Timothy Keller, along with his wife Kathy, write a new daily devotional drawing on their bestselling The Meaning of Marriage.
Tim and Kathy Keller's bestseller The Meaning of Marriage looked at the human need for love and its expression in marriage. This new devotional, drawing on that book but consisting of all-new material, is a day-by-day devotional to help couples find God's wisdom as they navigate the complexities of married life.
Each day includes a quotation from Scripture, a comment from the Kellers, and a prayer to help you ground your married life in God. Covering friendship and commitment, the completion of men and women in each other, and ministry and discipleship within the context of marriage, alongside many other themes, this is a profound resource to help you connect God's wisdom with your marriage.
Specification
| | |
| --- | --- |
| Author | Dr Timothy Keller, Kathy Keller |
| ISBN | 9781473690561 |
| Format | Hardback |
| First published | October 2019 |
| Dimensions | 129mm x 198mm x 39mm |
| Language | English |
| Pages | 400 |
| Publisher | Hodder & Stoughton |
"Can promote good discussion."
As this is a year long daily devotional, we are only at the start of it. It's thought provoking and a useful tool, but has (to me) a very different feel to Keller's devotional books on the Psalms and Proverbs. Would like to reserve further judgement until later in the year!