A Place To Stand - Primer Issue 4
The doctrine of justification
How to grasp, enjoy and teach justification by faith.
Primer is a unique resource to help gospel workers put theology into practice.
Each issue takes one theological topic and chews it over: learning from the past, reflecting on the present and rubbing it into the realities of church life.
Primer is crafted to save you time, serving up an 80 page digest of each topic, but it also encourages you to take time. We want you to turn off the devices, put on the kettle, draw others round, and see the difference theology makes to the life of the church. It's designed to be enjoyed, scribbled over and wrestled with.
When people hear the word "justification" they don't always think of a joyful standing place. Instead, it's often a doctrine tarnished by endless theological debate and historical division.
Primer Issue 04 deals with that head on.
It includes an overview of the debate from the early church to the Reformation before we annotate some John Owen – who took up the fight in his day. We outline the differences between the Catholic and Protestant positions on justification before wrestling with the "New Perspective" on Paul. Finally we apply this wonderful doctrine to preachers as we show how justification relates to other big themes of scripture before suggesting resources for further reading.
Contents
Introduction - Up in the Air – David Shaw
Back to the Truth – Matthew Barrett
The only Refuge of Distressed Consciences – John Owen & Paul Gibson
A Justified Divide – Gregg R. Allison
Standing Still? – David Starling
A Sketch of the Justified Life – David Shaw
Cosmically Joyful – Steve Timmis
Free extras
Specification
| | |
| --- | --- |
| Contributors | David Shaw |
| ISBN | 9781784982744 |
| Format | Paperback |
| First published | June 2017 |
| Dimensions | 195mm x 255mm x 6.6mm |
| Language | English |
| Pages | 80 |
| Publisher | FIEC |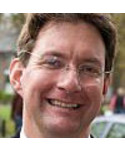 Julian Hardyman
Senior Pastor, Eden Baptist Church, Cambridge
The great value of Primer lies in two things: its choice of important topics and its judicious selection of incisive articles by old and new writers. Primer is making a special contribution to continuing theological education for leaders
"Thought provoking, varied, and accessible"
This edition of Primer has been very helpful to me as I have prepared a 'Reformation' sermon series. An excellent mix of contributions which are thought provoking, varied, and accessible. Primer offers a great anthology on the subject of justification that ought to prepare readers to think more deeply on the topic.
"Ancient Faith faithfully repackaged"
Another well-presented and thoughtful edition. The format lends itself well to reading in a sitting. It is also useful to have on my shelves an 80 page biblical, historical and contemporary survey of Justification, rooted in ancient faith but aware of current trends. I liked the way that wider views on this issue are presented with respect and fairness. Not everyone will agree with all the conclusions but Primer does what it says on the tin. It clears the way for further thought on this doctrine, with a view to enjoying it, living it, and communicating its liberating message to others.