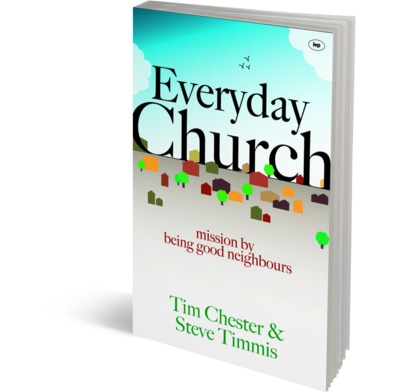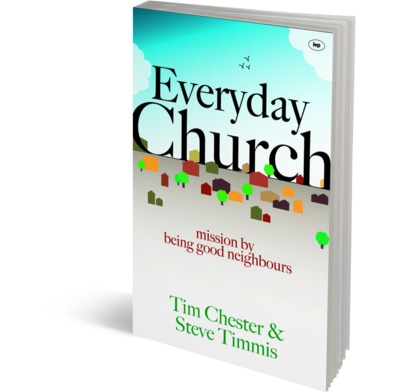 Everyday Church
Mission by being good neighbours
Doing mission in the context of everyday life and ordinary relationships
Reaching non-Christians on the margins of the church with the gospel is an increasingly daunting task. Everyday Church looks at ways of drawing new people in without expecting them to adopt a whole new culture first.
Most people in the West have no intention of ever attending church. Indeed, many only use Christ's name as a swear word. And while some prominent churches are growing, much of this is transfer rather than true growth.
Yet many of our approaches to evangelism still assume a Christian mentality. We expect people to come to us when we put on a good church service.
We need to meet the unchurched where they are, in the context of everyday life, shifting the focus from putting on attractive events to creating attractive communities.
Allow this book, with its focus on Peter's first letter, to change your expectations and your thinking.
Contents
Introduction
1. Living at the Margins
2. Everyday Community
3. Everyday Pastoral Care
4. Everyday Mission
5. Everyday Evangelism
6. Hope at the Margins
Specification
| | |
| --- | --- |
| Author | Tim Chester, Steve Timmis |
| ISBN | 9781844745203 |
| Format | Paperback |
| Dimensions | 140mm x 215mm |
| Pages | 224 |
| Publisher | IVP |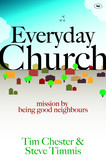 "Very good and very challenging"
A great book for Christians/churches to think about and challenge their way of living in the world as true disciples of Jesus and obeying His commission to go make disciples. Pretty radical for those worshipping in traditional churches. We are seeking to take on board some of the recommendations, especially in relation to 'gospel intentionality' - as Christians in community with each other in God's family and in living out our faith within the wider community where we live and work.
Highly recommended for all Christians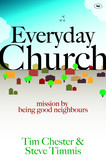 "Superb and clearly thought through"
As we enter the second decade of the 21st century, it is plain to see that the church has a very different place in our society to that of the second decade of the 20th century. Where the church was a fairly focal point of both local life and the state as a whole a hundred years ago, now the church is seen to have no real place in society. We have become a nation that used to be Christian, now Jesus is no more than a name from the past or a baby that appears at Christmas.
This is why this book is important for us to read. Not just leaders of the church, but also the 'everyday Christian.' What Chester & Timmis do is to show the state of the church as it is today and how we 'should do church' in light of the culture we live in. Their argument is for us to show our culture that church isn't a building but a life lived as Christians together.
There isn't anything radically different here compared to other books of a similar nature but it is a model that is clearly producing fruit in a tough area of the UK. The authors want to show us how living lives with gospel intentionality has been far more beneficial than just getting people to come to an event in a church building. This is so helpful to be reminded of and the examples they give of how it has been worked through in their ministry add weight to their argument.
What they do in Sheffield won't exactly fit into every church setting throughout the country but their heart for the lost people of the UK will. This book is invaluable if we are to reach a culture/country with the love of Jesus and the hope of eternity.