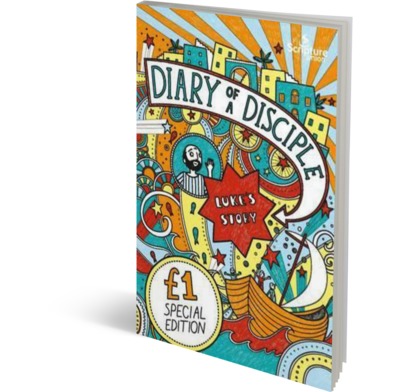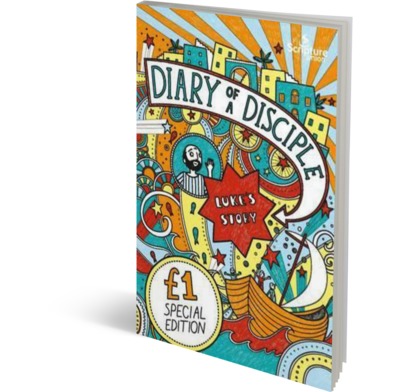 Diary of a Disciple: Luke's Gospel
Mini Edition
A mini-version of Diary of a disciple: Luke's Story, consisting of the first three chapters of the full book.
Dr Luke has a story to tell. It's a super incredible, massively, mind-boggling totally AMAZING, absolutely awesome, epically HUGE story.
Luke wrote down everything that happened because he wanted everyone, everywhere in the whole world to hear what he had to say. Luke's story tells you who Jesus is, what he did, the people he met, all the super interesting things he had to say, and it has a pretty jaw-dropping twist right at the end...
Diary of a disciple: Luke's story is a contemporary retelling of Luke's Gospel. Written in a quirky, contemporary, accessible style, Diary of a disciple offers a way into the Bible for the next generation.
A brand new rendering of Luke's gospel, aimed at encouraging 8-11 year olds to engage afresh with the good news. In a contemporary doodle style, Diary of a Disciple aims to encourage children to interact with the stories they read, offering space for them to write/draw in the book alongside the main text.
At only £1 per copy, this booklet makes a great give away to children in both school and church.
Specification
| | |
| --- | --- |
| Age range: | 8 - 11 |
| Author | Gemma Willis |
| Format | Paperback |
| First published | 2017 |
| Dimensions | 130mm x 198mm |
| Language | English |
| Pages | 64 |
| Publisher | Scripture Union |