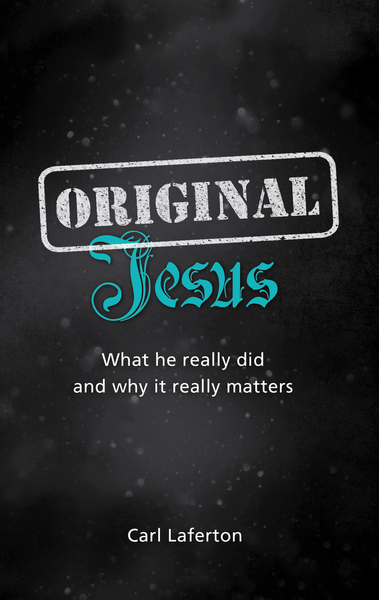 As the year draws to a close and people make all sorts of Top 5 for 2014 lists, we thought we'd do our own. And add a little competition.
Over the next few days, we'll be telling you our Top 5 selling books for 2014. The competition is to guess the top selling book. We'll send a free copy to the first 5 people who guess the correct answer. Comment on the Blog, reply via Twitter, comment on Facebook. We could let you know all sorts of terms and conditions, but we're all friends here!
Today is the last day for sending us your guesses. Competition closes at 11am tomorrow (Friday 19 Dec).
Today, coming in at Number 2 is: Original Jesus by Carl Laferton: A funny, faithful introduction to Jesus, comparing him to other versions of "Jesus". Perfect for giving away.
"Laferton simply and attractively walks through Luke's Gospel and in a simple, interesting and relevant way speaks into our culture, which increasingly thinks it's OK for the individual to invent their own view of Jesus. This is a book worth anyone's time. I loved reading it, and I'd love my friends to read it."
Rico Tice Associate minister at All Soul's Langham PLace and co-author of Christianity Explored.